19199
Details
MILLIONS OF TRACKS AT YOUR FINGERTIPS
The Mixstream Pro + integrates with Amazon Music Unlimited and other popular streaming services, giving you instant access to over 100 million CD quality (aka "lossless") songs across all musical genres. The built-in Wi-Fi and lightning- fast onboard song analysis lets you practice and perform for hours on end without owning or preparing any music ahead of time. Tracks are analyzed for bpm and key as they are loaded and buffered into the internal memory, ensuring uninterrupted playback at every party, gig, or livestream.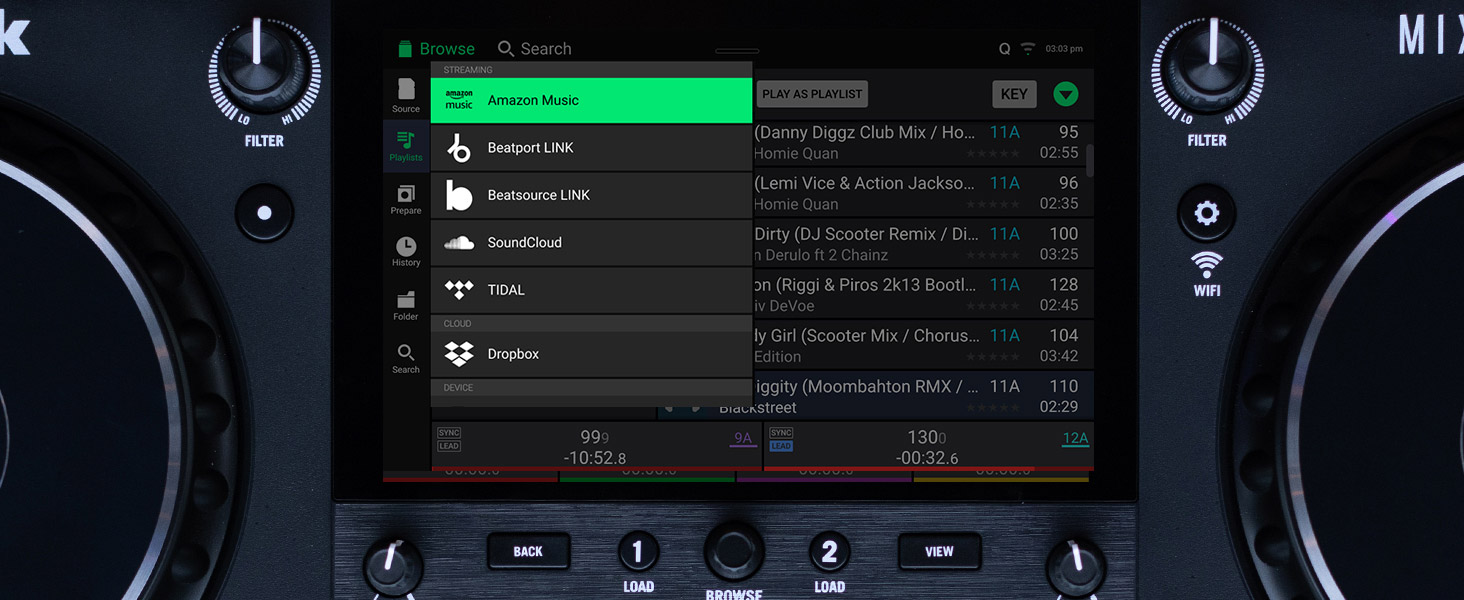 IMMERSIVE BUILT-IN SPEAKERS
The Mixstream Pro + features high-quality built-in speaker monitors with dedicated volume control. These custom-tuned drivers produce rich, full sound and are the perfect sound solution for casual listening, cookouts, and parties with family and friends. For professional DJs, the built-in speakers are the ultimate, convenient solution for practicing, livestreaming, video content creation, and personal monitoring when connected to a larger sound system.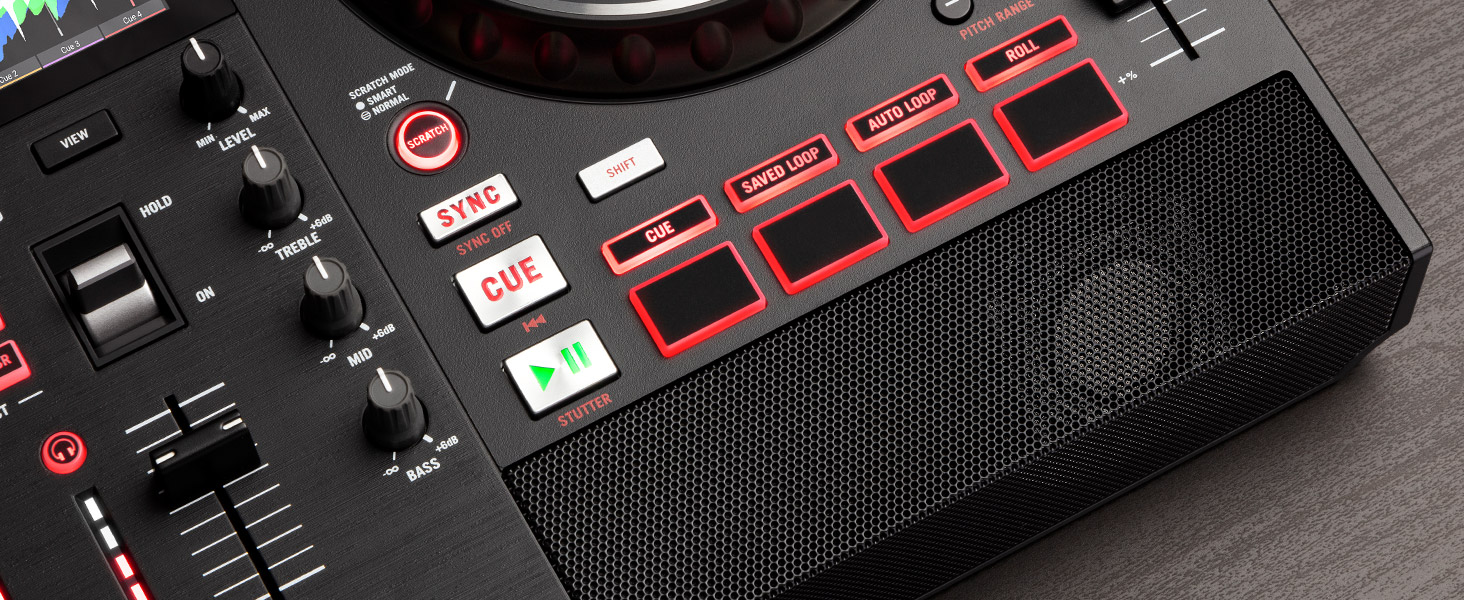 SET YOUR SMART HOME TO PARTY MODE
The Mixstream Pro + connects wirelessly to Phillips Hue and Nanoleaf smart home lighting, making it easy to add dynamic visuals to your next party or livestream. Using the built-in Engine Lighting embedded control, connecting to a Philips Hue lighting hub or Nanoleaf system only takes a few taps. Once connected, the smart lighting will instantly and automatically change color and brightness perfectly on-time with whatever song is playing. The impressive on-screen lighting controls provide hands-on control over custom color selection, strobing, and more! The lights even respond to the movements of the crossfader, volume controls, and scratching for an amazing, immersive audio/visual experience!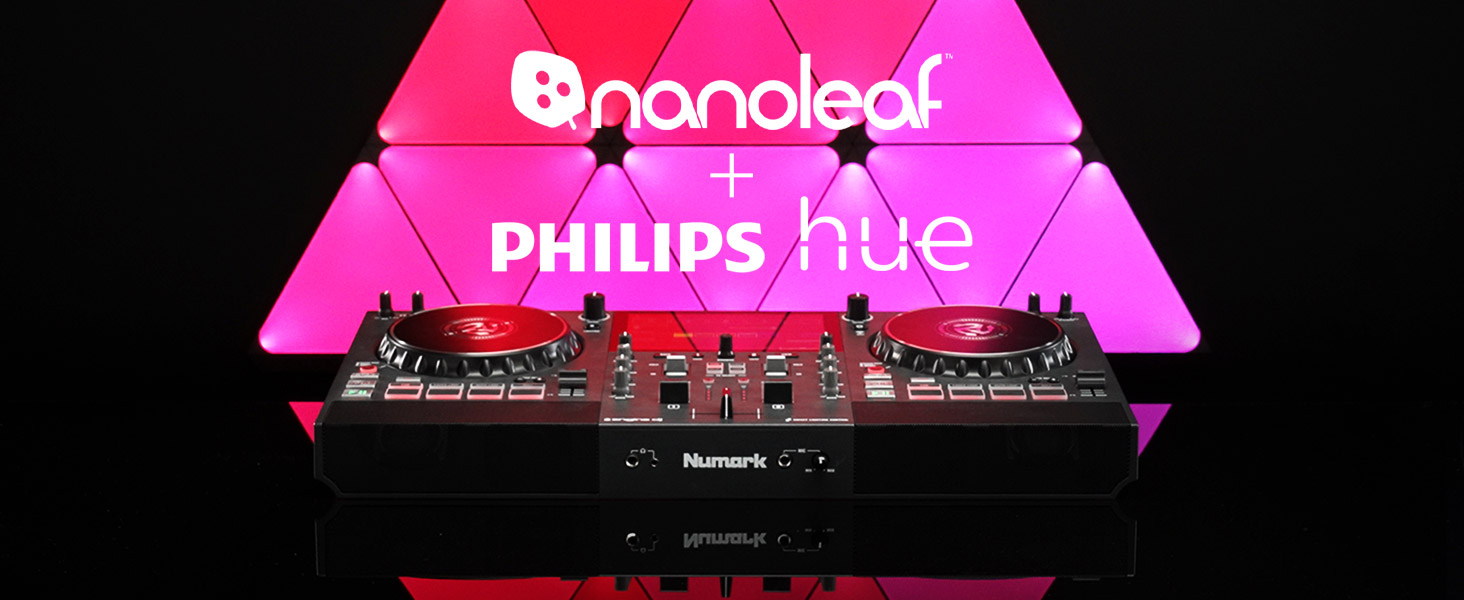 ADVANCED LIGHTING INTEGRATION AND CONTROL
For advanced lighting options and features, professional DJs can pre-analyze their music library with SoundSwitch desktop software, export their library to a USB drive, SD card, or to their Dropbox cloud, and have full control of DMX lighting using the touchscreen of the Mixstream Pro +. This functionality makes it simple to provide a professional lighting experience at events and gigs without the need to bring along a laptop or DMX controller.
ENJOY THE FREEDOM OF LAPTOP-FREE PERFORMANCES
The Mixstream Pro + features 2 USB inputs and 1 SD card slot for external media drives for optimum versatility when it comes to music selection and library curation. Quickly prep playlists from Serato, rekordbox, and iTunes using the Engine DJ desktop software, export to a USB drive or SD card, insert the drive in the Mixstream Pro +, and then perform your entire show without the need for a laptop or computer.
MULTIPLE DJ PERFORMANCE OPTIONS
In addition to being able to DJ in Standalone Mode with Engine DJ OS, the Mixstream Pro +'s Computer Mode allows you to use the device as a DJ software controller for Serato DJ and Virtual DJ (Serato DJ Lite is supported for free, a paid license is required for Serato DJ Pro and Virtual DJ). When in Computer Mode, the Mixstream Pro +'s touch screen offers hands- on control over library navigation, song selection, FX control, and more. This incredible flexibility gives you the option to choose exactly how you'd like to perform at your next show.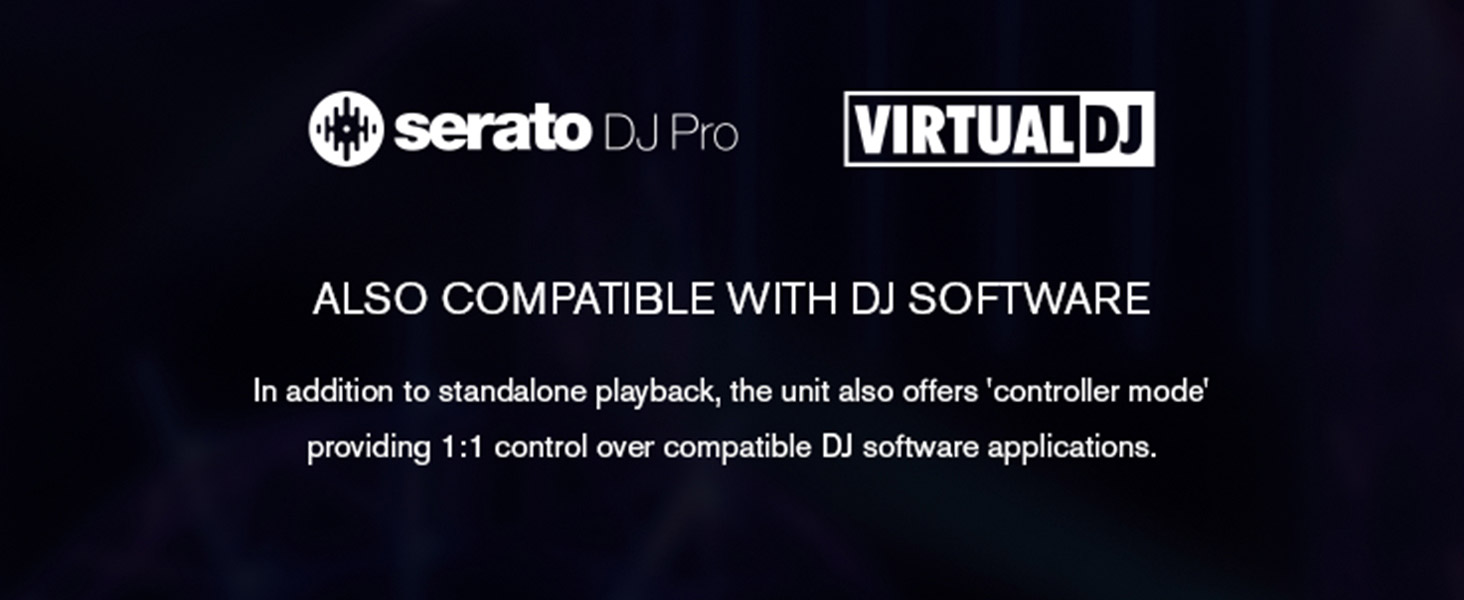 ULTIMATE CONTROL FOR MUSICAL CREATIVITY
The intuitive layout and 7" high-definition touchscreen lets you browse, load and play with your music like never before. The 4 built-in effects (Echo, Flanger, Delay, and Phaser) are perfectly timed to the beat when they are triggered with the fun, interactive toggle switches. The large Filter knobs and 3-band EQ add even more excitement by providing hands-on control over the low, mid, and high frequencies to create dramatic mixes, blends, and transitions.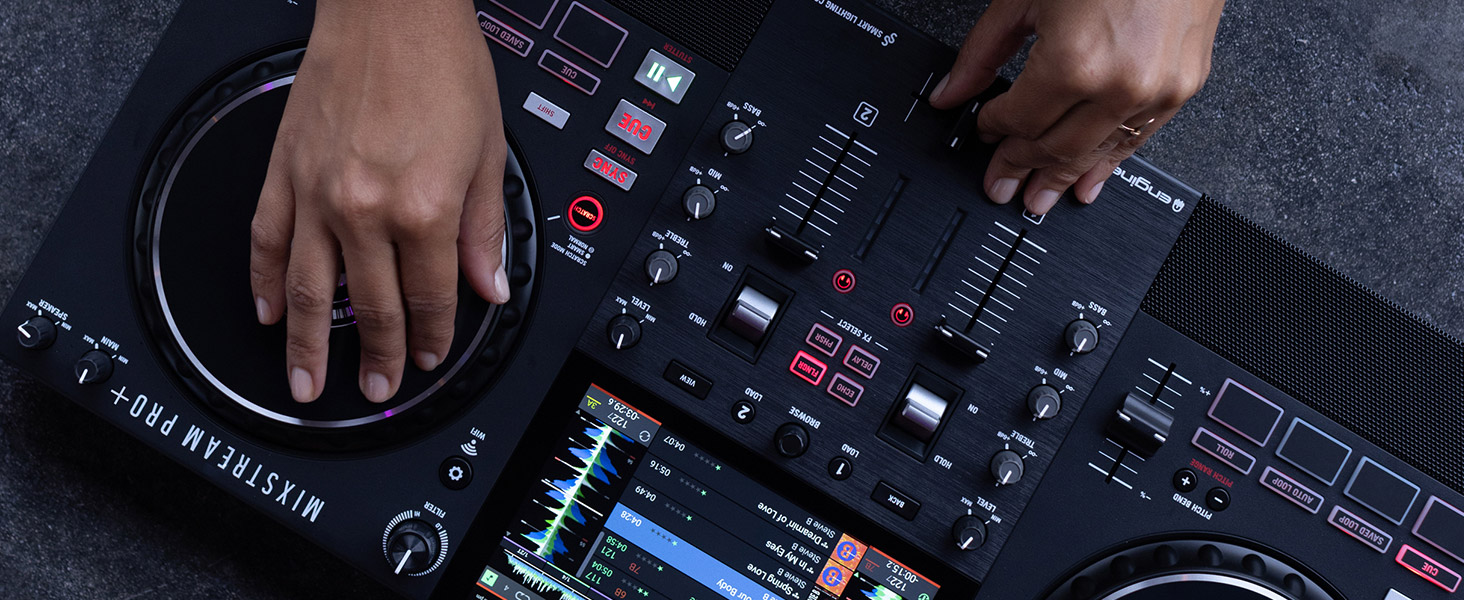 Scratching with the large, 6" touch-sensitive platters is easy thanks to the Smart Scratch feature, which ensures that the music always stays on beat after a scratch is added to the mix. The 8 dual-layer Performance Pads feature 4 pad modes (Cue, Saved Loop, Auto Loop, Roll,) providing limitless possibilities for live mixing and ultimate creative musical freedom. Plus, since the Mixstream Pro + harnesses the power of the Engine DJ ecosystem, DJs have direct access to an ever-expanding set of advanced, professional-grade performance features.
The Mixstream Pro + offers a new level of music access, performance capability and connectivity in a DJ controller. All in an easy to use, intuitive package that makes it simple and fun for DJs to connect, stream and play!
More Information
More Information

| | |
| --- | --- |
| Brand | Numark |
| Brand | Numark |
Reviews
Enquire Here